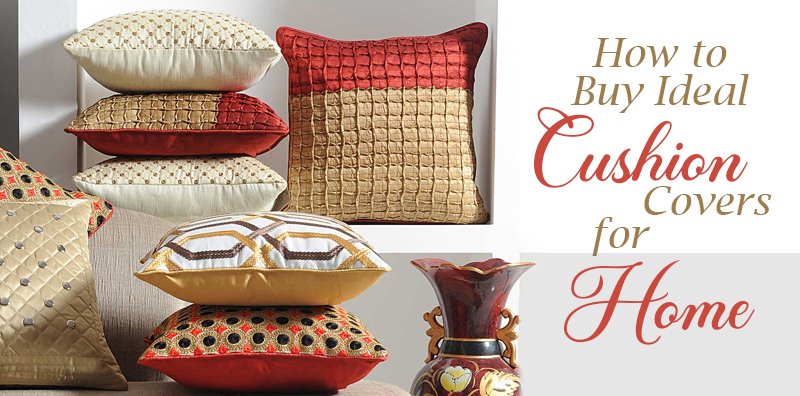 Are you looking for the ways to renovate your home with something impressive décor like cushion covers? If you want to add a dash of dazzle to your home décor, printed and designer cushion covers are the best option to go with. Printed and designer cushion cover adds fresh and mesmerizing elements to your bedroom, creating a soothing ambience to relax with.
As a leading decorative cushions supplier, Bellagio presents a wide range of printed and designer cushion cover that helps in decorating the home with your personal style. Cushion cover is such an effective décor item that gives a modern and magnificent makeover to the living space. Talking about the functionality of the cushion, it brings much-needed comfort and ease to your lives.
These are some important tips which need to be kept in mind while buying cushion covers for living or bedroom:
Right Selection of Color: Colors play a vital role in home décor and add depth to your living space. A careful attention on color combination of cushion that matches with your indoor can create surprising aesthetic appeal to your living space. Colorful cushion covers can illuminate every corner of your room.
Design (Print or Plain): Picking the ideal design would give fabulous transformation to your room-setting. Printed or plain design can be chosen looking at the interior concept of the home. Design is one of the important aspect when it comes to decorating a space.
Fabric: No matter which décor item you are buying for your home, the fabric should be reliable and strong to last longer. When it comes to cushion covers, fabric should be given topmost priority as it decides how long the product will last.
Size: Size also matters a lot when buying decorative cushion covers for your living space. If the size is too big or too small, it would not create that charm in the room. Such accessories play a key role in escalating the aesthetic appeal of your living space.
We always focus more on furniture, paint, luxurious interiors, wall décor, lighting, and other artworks while renovating our home. But, sometimes even a small change can bring grand changes to your living room that define your personal taste. Decorative elements such as cushion covers, curtains, carpets, and mats play an important role in bringing energizing experience and excellent look. Bellagio supplies designer sofa cushion cover online at wholesale, thus helping you create a delightful decoration.